Social Media Marketing
We are qualified social media marketing experts, and we know what it takes to create a marketing strategy that fully pleases your business requirements.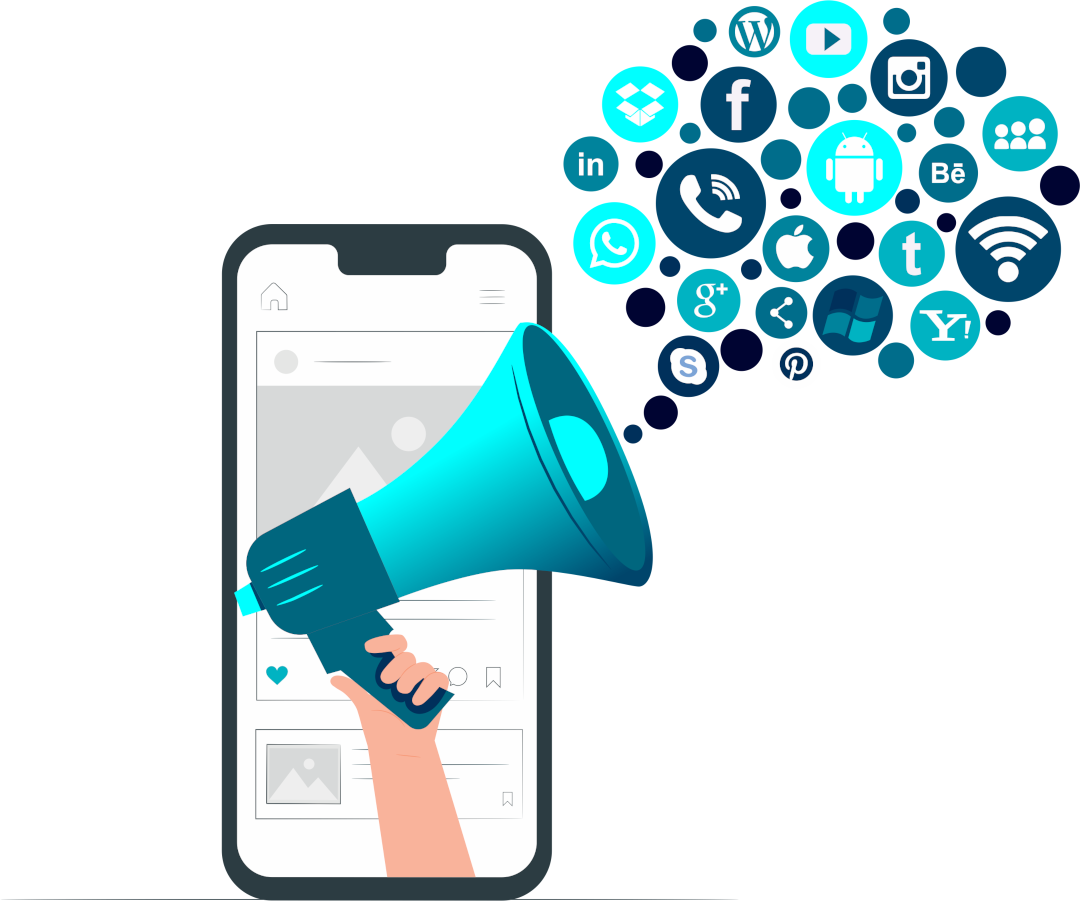 What Social Media can yield the best for you?
.
Social media marketing, or SMM, is a form of internet marketing that involves creating and sharing content on social media networks and other digital social platforms; to accomplish and attain your marketing and branding goals. This includes sharing catchy written content with related captivating photos and videos. At Lighting IT Solution, we undoubtedly ensure that you would experience the very best SMM services for your organization.
Lightning IT Solution
Best social media marketing company for All Businesses
We intend to bring-forth, supervise and manage top-notch and high-performing social media campaigns for your businesses, and hence guarantee high-yielding results that help you enhance your business and meet long-term goals. At Lighting IT Solution, we operate social media platforms such as Facebook, Linked In, Twitter, Instagram, Pinterest, and Google Plus on your behalf. Official pages that we set up for you on these platforms let businesses identify themselves – not just through listing product offerings and services but also by sharing links, images, and posts to give the viewer a better insight into your business's character. At our company, we promise to scrutinize interactions to target and reach the specific product-centered audience and yield content impressions, clicks, and lead generation with our budget-friendly SMM services.
Social Media
Marketing Advertising
SMM
.
Through Facebook
.
As the reigning champ on all social media platforms, Facebook continues to be the most effective platform for SMM marketing when used the right way. Moreover, what makes Facebook one of the best social media platforms for business growth is its targeted digital advertising platform. With our paid Facebook ads services, you can target those who are most likely willing and ready to purchase your products or services. Name it, and At Lighting IT Solution, we do it all for you.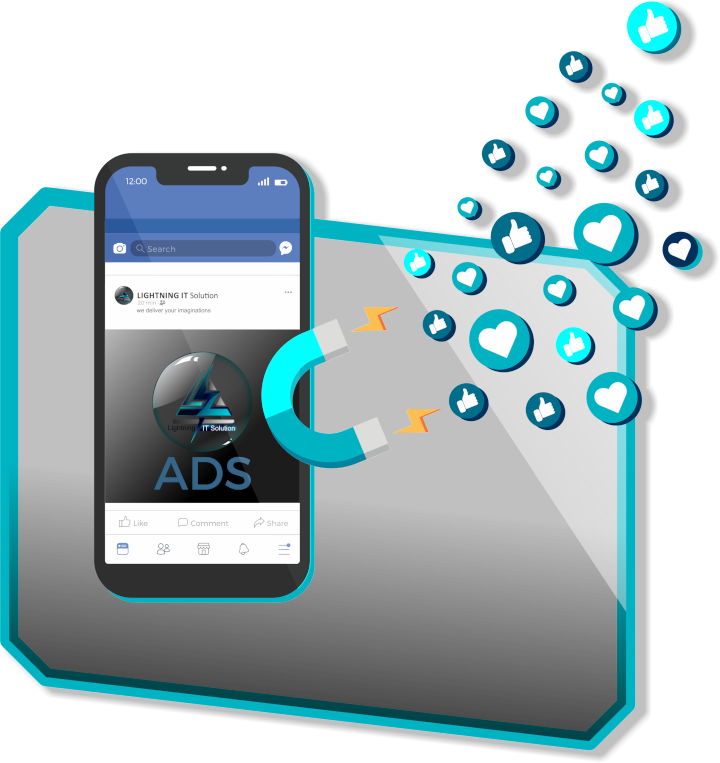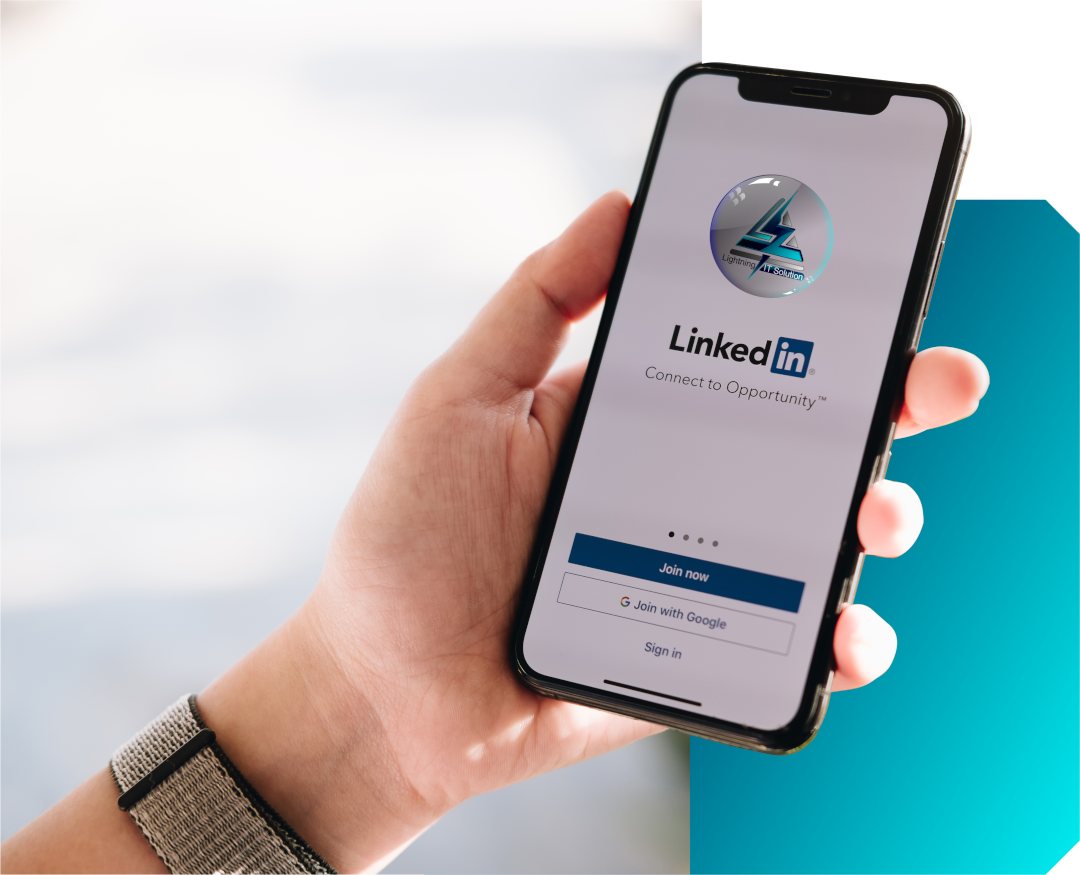 SMM
.
Through Linkedin
.
LinkedIn is a great and very effective platform for lead generation. By posting engaging content and participating in industry discussions, businesses using LinkedIn can market potential customers and partners. With our expertise, we ensure that these kinds of sophisticated marketing strategies are always of great value. And are worth investing in.
SMM
.
Through Twitter
.
Twitter, over the years, has benefitted enormously in the digital marketing world from its freedom of identity. At our company, we believe that Twitter is an effective tool for marketing your business and engaging your audience. It is useful for real-time customer engagement, and the retweet feature makes it easy to share relevant content or good customer comments and reviews.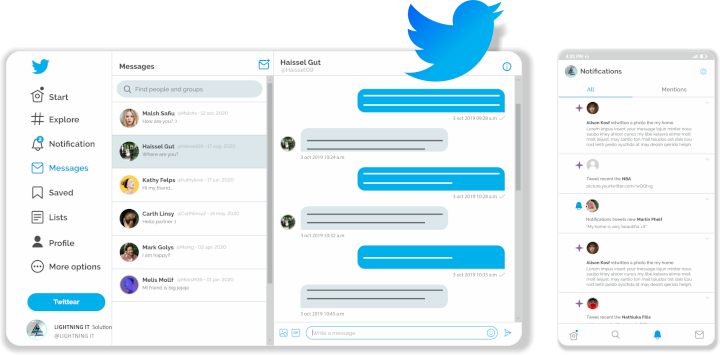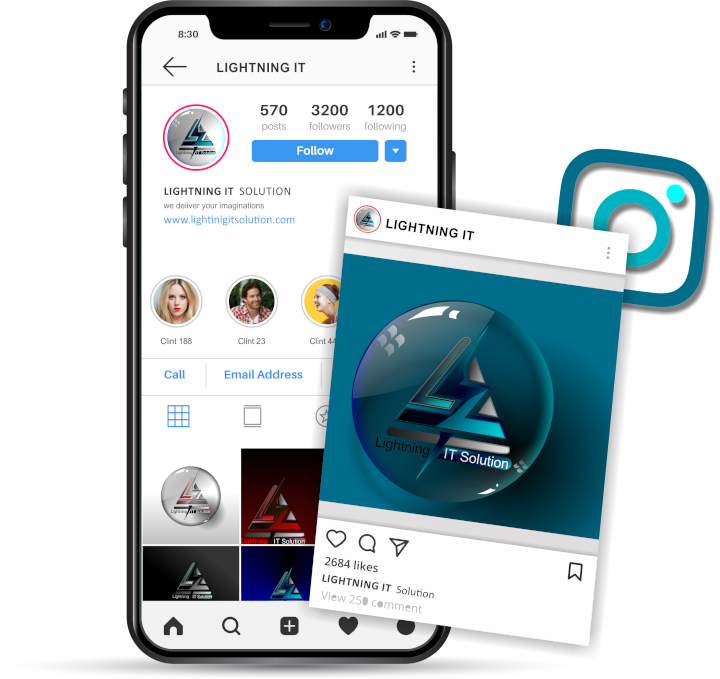 SMM
.
Through Instagram
.
Having millions of unique monthly users on Instagram, marketing on this platform is utterly worth the time and effort. Not only does this give your brand an additional channel to use when interacting with your audience, but unlimited nation renowned businesses have also found success with direct purchases through the platform. However, just like with any other digital channels, it takes strategy—which is where our experts at Lighting IT Solution come in. While reviewing your Instagram insights, you'll get a more in-depth look into who makes up your audience and what they prefer, as far as your products go.
SMM
.
Through pinterest
.
Pinterest is so much more than just a social media platform. This social space that already stands out from the others offers businesses a fair and unique hypothesis. Pinterest has lately been well-known for a continuous smooth increase in its annual consumers. Its popularity is growing, and we as business developers cannot let go of that opportunity off hands. Relevant pins on Pinterest boost brand exposure and increases consumer growth. For all these reasons and so much more, Lighting IT Solution makes sure to use this platform in the best available professional ways possible to give your local business the exposure you dream.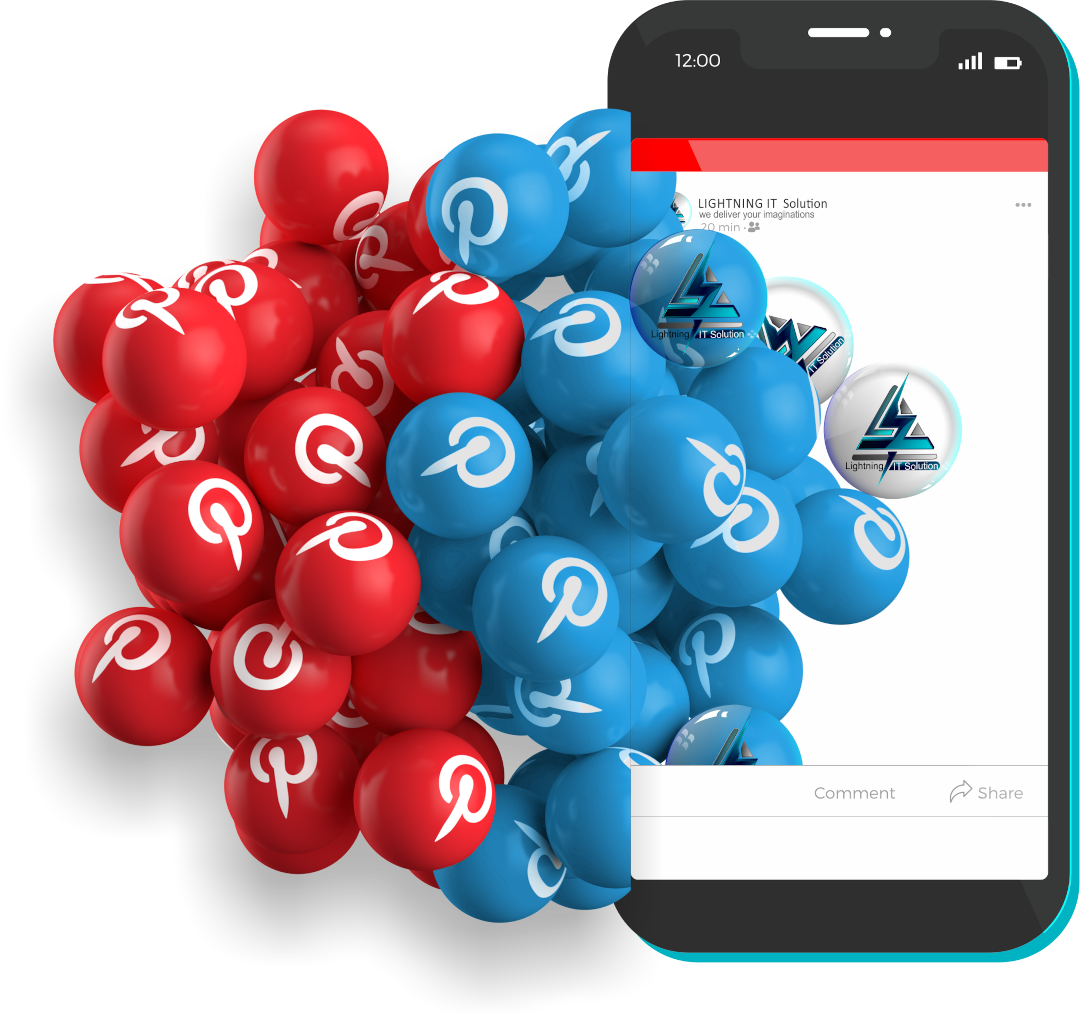 Lightning IT Solution
Best social media marketing company for All Businesses
One solitary reason why SMM is so effective in this digital era is that digital consumers spend an average of 2.5+ hours on digital social platforms every single day. That means for nearly three hours a day-- you have the chance to reach your target customers if you market your products professionally. However, this is why we, at Lighting IT Solution, have built a team of professional, devoted, adept, and proficient experts solely to help people make their local businesses adapt to the online world. We promise to offer you the best possible marketing strategies to boost your business and make it known. Hence, we believe that our team sure is perfectly adequate for your needs.